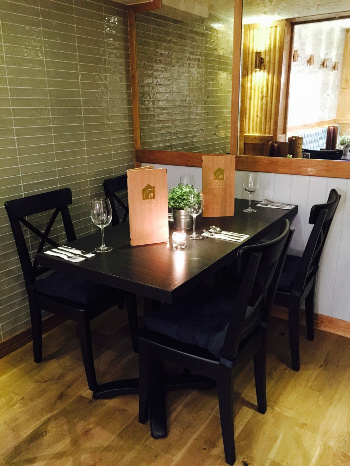 THE HOUSE

 is located on the Regent street (opposite Lloyds Bank) which provides the perfect choices for a meal before or after shopping, also a romantic dining meal, or a special celebration.


THE HOUSE

is a relaxed dining space with a modern Thai inspired design. Created as a business lunch and dining experience, you'll feel perfectly at home enjoying Thai food over an afternoon natter or celebrating with friends.

The chef at

THE HOUSE

has sharpened his skills in the best kitchens across Thailand in order to bring the most delicious and vibrant flavors to your plate. Each dish is truly homemade from the highest quality ingredients that are freshly prepared and perfectly cooked.

We really thank you for your showing interest in

THE HOUSE

and we look forward to see you.